From March 2 - 9th ( MY BIRTHDAY!)
5 Mintues for Mom is hosting THE ULTIMATE BLOG PARTY!! You can check out all the great details on her site
There will be prizes! You just need to register on the blog.
I am donating one of my Sign Language Cross Stitch samplers.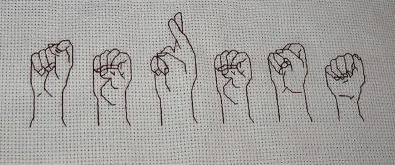 It sounds to be a great event! So don't miss out. Check out the link above or click the button on the right and get all the details.